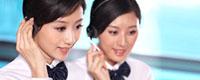 Name: Mr.Hu胡先生
Tel: 15868229433
Fax: 0086-577-85989655
E-mail: patrick@cnjdgy.com
QQ: 1079338461
Add: No 111 , Longwan District ,Wenzhou,China

What is a Flange?
Brief Info :
ChuangYe Metal are professional manufacturer for stainless steel seamless pipe ,stainless steel welded pipe ,stainless steel pipe fittings ,stainless steel flanges . our main products including : stainless steel seamless pipe ,stainless steel welded pipe ,stainless steel pipe fittings ,stainless steel flanges etc
Definition and Details of Flanges - What is a Flange?


Flanges General
A flange is a method of connecting pipes, valves, pumps and other equipment to form a piping system. It also provides easy access for cleaning, inspection or modification. Flanges are usually welded or screwed. Flanged joints are made by bolting together two flanges with a gasket between them to provide a seal.
TYPES OF FLANGES
The most used flange types in Petro and chemical industry are:
Welding Neck Flange

Slip On Flange

Socket Weld Flange

Lap Joint Flange

Threaded Flange

Blind Flange

All types except the Lap Joint flange are provided with a raised flange face.
SPECIAL FLANGES
Except the most used standard flanges, there are still a number of special flanges such as:
Orifice Flanges

Long Welding Neck Flanges

Weldoflange / Nipoflange

Expander Flange

Reducing Flange

Materials for Flanges
Pipe flanges are manufactured in all the different materials like stainless steel, cast iron, aluminium, brass, bronze, plastic etc. but the most used material is forged carbon steel and have machined surfaces.
In addition, flanges, like fittings and pipes, for specific purposes sometimes internally equipped with layers of materials of a completely different quality as the flanges themselves, which are "lined flanges".
The material of a flange, is basically set during the choice of the pipe, in most cases, a flange is of the same material as the pipe.
All flanges, discussed on this website fall under the ASME en ASTM standards, unless otherwise indicated. ASME B16.5 describes dimensions, dimensional tolerances etc. and ASTM the different material qualities.
Dimensions of Flanges
Each flange according to ASME B16.5 has a number of standard dimensions. If a draftsman in Japan or a work preparer in Canada or a pipefitter in Australia is speaking about a Welding Neck flange NPS 6, Class 150, Schedule 40 ASME B16.5, then it goes over the flange which in the image here below is shown.
If the flange is ordered, the supplier want to know the material quality. For example ASTM A105 is a forged carbon steel flange, while A182 is a forged stainless steel flange.
【 Go Back 】 | 【 Print 】 | 【 Close this window 】