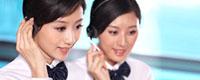 Name: Mr.Hu胡先生
Tel: 15868229433
Fax: 0086-577-85989655
E-mail: patrick@cnjdgy.com
QQ: 1079338461
Add: No 111 , Longwan District ,Wenzhou,China

Pipe Bending Methods
Brief Info :
ChuangYe Metal are professional manufacturer for stainless steel seamless pipe ,stainless steel welded pipe ,stainless steel pipe fittings ,stainless steel flanges . our main products including : stainless steel seamless pipe ,stainless steel welded pipe ,stainless steel pipe fittings ,stainless steel flanges etc
Pipe Bending Methods
The most common processes for bending pipe and tube are: ram, roll, rotary-draw, heat-induction, and sand-packing and hot-slab forming. Ram pipe bending was probably the first pipe bending method used to cold-form materials.

This pipe bending method pushes a die against the tube or pipe by a mechanical force, forcing the pipe to conform to the contours of the die. Lacking internal support in the pipe, this pipe bending process creates some cross section ovality. The thinner the wall the more deformation of the pipe is seen.
Maximum pipe bending angle is normally 90 degrees. This is a commonly used pipe bending process where high levels of cross section ovality are acceptable such as furniture tubing, conduit and handrails.
During roll pipe bending, a series of spool-like rollers apply pressure to the pipe as it passes through them. Pipe bending Operators change the location of the rollers to produce pipe of the desired radius. This pipe bending process is ideal for forming helical pipe coils for heat transfer applications as well as long sweeping sections such as those used in steel construction-curved trusses and roof components for structures requiring large open spaces. It deforms the pipe cross section very little for such sweeping sections.
Using rotary-draw pipe bending machines, a steel plug fits inside the pipe while a rotating steel die forms the pipe to the radius of the die. The steel plug, or mandrel, supports the pipe internally to reduce the amount of pipe cross section flattening during pipe bending . A pipe bending clamp device secures the pipe to the die. The pipe bending machine rotates the die to the desired bend angle as a sliding pressure die forces the pipe to conform to the die radius. After the pipe bending process, the operator extracts the mandrel from the pipe, releases the clamp, then removes the bent pipe from the machine. With proper tooling, this pipe bending process is capable of producing high quality, tight-radius bends for a wide range of applications including football goalposts, davit arms and pneumatic conveying systems.
The heat-induction pipe bending process was originally used during World War II to harden surfaces of gears and ball bearings. The pipe bending industry uses the heat-induction pipe bending process by placing an induction coil around the pipe to be bent. The induction coil heats a narrow, circumferential section of pipe to a temperature of 800 to 2,200 F, depending on the material type. At proper pipe bending temperature, the pipe passes through the induction coil at a slow, gradual rate as the bending force is applied.
【 Go Back 】 | 【 Print 】 | 【 Close this window 】